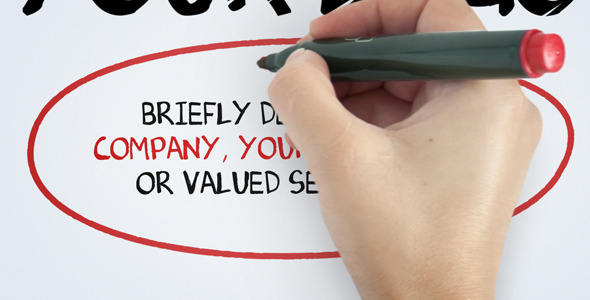 Find out about my new items first! <a href="https://videohive.net/user/motioncraver/follow/">Follow me on Videohive</a>

Update July 24, 2012
Now Includes a longer 2min Version
Minor Customer Requested changes made
<p>Do you offer a great service? Maybe you have an app or product that&#8217;s very useful. Then use this entertaining promo template to market your product or service.

Whiteboard Write Features:
Fully Customizable
Help Video Included for Easy Customization.
Includes 2 Animated Fonts with complete alphabet in capital letters, all numbers, and some special characters. (each character is an individually animated composition)
7 places for illustrations (includes four extra original animated illustrations)
Color Pickers for Color Changes
3 placeholders for images or videos
17 text placeholders
Includes 3 Render Comps – 1920×1080, 1280×720, 720×480.
Other Info:
Music is NOT Included but can be purchased from jhunger @ audiojungle.net >HERE<
Download Free Font used in Preview >HERE<
After Effects CS4 & CS5 Compatible.
No additional Plug-ins needed.
Uses Universal Expressions (works for all language versions of After Effects)
Watch it in HD on Vimeo>HERE<
Template Customization
If you need help editing this template or do not have access to the Adobe After Effects software, please
use the form at the bottom right of the Motioncraver User Page
<a href="http://bit.ly/OJXqXV" rel="nofollow"><img src="https://farm9.staticflickr.com/8181/7985271907_282c3214c5.jpg" alt="MeetMikeMaryPreview" /></a>

<a href="http://bit.ly/18PGuuo" rel="nofollow"><img src="https://farm4.staticflickr.com/3671/8784959356_39e591f490_o.jpg" alt="PaperCutoutPreview" /></a>

<p>Thanks for viewing! Please don&#8217;t forget to rate. <img src="/images/smileys/happy.png" alt=" :)" title=" :)" /></p>