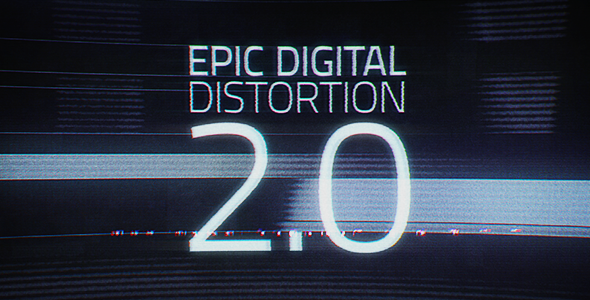 <strong>UPDATED TO 2.0!</strong> 06/10/2013

The Digital Epicness is back for more with Epic Digital Distortion 2.0! This is the template you want to get when you need a top end trendy digital look for your trailers or presentations with your purchase you get an easy to edit professional After Effects template that is ready to deliver an intense experience, your audience it&#8217;s not going to be ready for this!

<strong>Main Features:</strong>

Cinematic Look
Specially designed Sountrack
Easy to edit
Fast to Render
9 Default Text Placeholders
2 Default Logo Placeholders
Letterbox control
Legacy 1.0 CS4 Version included
<p>You can increase or decrease the number of Placeholders to your taste. In case you don&#8217;t want the letterbox there is a controller right inside the template to turn it off or change it&#8217;s size.

The main music piece &#8220;Epic High Tech Trailer&#8221; from Ron Passaro as well as the sound effects are all available inside <a href="https://videohive.net/collections/3090751-epic-digital-distortion-2-0">this collection</a> from Audio Jungle.

<p><em>Music and Sound Effects are not included.

Links to get the custom font used in the project are inside the download manual.



Source